My Links
These are what I think are interesting sites but then I would wouldn't I! I shall be adding to this list as and when. I have incorporated Nick Morgan's links to download sites from his recent article in Classic Record Collector.
---
Discographies & Catalogues
Alan Kelly. Although a large proportion of Mr Kelly's work on The Gramophone Co. is now available through the CHARM Discography ( see below) I have absolutely no hesitation in promoting his own Files. Mr Kelly has diligently over many years tabulated matrix numbers, ordered by prefix or suffix, and Catalogue files, ordered by country. The information provided is quite staggering in its scope and although a modest charge is made for his files I feel it gives a far better idea of the scale of the the company's worldwide operation and is much the best way to discover how the record industry knitted together in the first half of the twentieth century. Hence, I place his work at the top of my list.
British Library A good number of pre 1927 catalogues can be accessed from the British Library Sound Archive including ACO, Columbia, Edison, Edison Bell, Gramophone & Typewriter [confusingly listed as Gramophone and Monarch], His Master's Voice, Homochord, Odeon, Pathe, Regal, Vocalion, and Zonophone.
CHARM Discography The AHRC Research Centre for the History and Analysis of Recorded Music (CHARM) CHARM's aim is to promote the study of music as performance through a specific focus on recordings. Its activities include a major discography project, seminars, research projects and several thousand downloadable recording, link below.
ICBSA [Instituto Centrale per i Beni Sonori ed Audiovisivi ie Central Institute for Sound and Audiovisual Heritage] have scanned Italian record catalogues mostly post 1928 including:- Angelicum, Astoria, Recordaid, Decca, Decca, Fonit, Deutsche Grammophon, Brunswick, Capitol, Cetra, Cetra Parlophon, Columbia, Fonit, MGM, Odeon, Parlophone, Parlophon, Philips, Telefunken, Plurimarca "Discoteca Germini", La Voce del Padrone, Columbia, Meazzi Edizioni Discografiche, Pathe Catalogo Generale, RCA, Societa Italiana Fonotipia, and Supraphon.
Encyclopedic Discography of Victor Recordings exactly what it says on the tin.
78opera Excellent collection of discographies of Singers.
---
Free downloadable historic and some modern Recordings
"American Memory", Library of Congress Made in the USA
Archival Sound recordings, British Library, classical music section everything by Bach Beethoven Brahms, Chopin Haydn & Mozart and cylinders recorded by the violinist August Wilhelmj (1845-1908)
Avant Garde Project avant garde archive; see also Ubuweb below..
CHARM Sound Files as above but a link to several thousand excellent downloadable recordings from Kings College, London.
Cylinder Preservation and Digitization Project, University of California at Santa Barbara An attempt to digitize every known cylinder. The 20 year old 'Prof' Gaisberg can be here on an 1893 Columbia cylinder
Damian's 78s Damian's 78s includes among many other excellent transfers many orchestral recordings from the acoustic and the early electric period with special interest in important but largely forgotten conductors including Landon Ronald.
Gallica, Bibliothèque Nationale de France, "Paroles et Musiques" All thing French, the English language version not working at the moment.
The International Historical Organ Recording Collection. Royal Academy of Music, Aarhus, Denmark
Internet Archive Has quite a number of 78 transfers but often the transfers are indifferent.
The Other Minds Archive features recordings of OM's past music festivals and concert productions, selected recordings of new music sent to us by composers from around the world, and selections from thousands of hours of audiotape recordings from the KPFA Radio Music Department collection.
Pristine Audio Some of the best transfers of historic recording available through download with many excellent samples mainly of Orchestral, Chamber and Jazz.
Public Classical Music Beeld en Geluid, European Archive. A varied collection of LPs of the 1950s and some of the 1960s and 1970s often the transfers ar poor and the searching is hard work.
Royal Concertgebouw Orchestra downloads through Radio 4 Holland
Swedish Radio P2 Arkiv Poddradio
Ubuweb avant garde archive.
The Virtual Gramophone, Library Archives Canada All things Canadian
Les Voix Ensevelies This is an account, together with a video, of the exhumation of discs and gramophone deposited in a number of urns in the bowels of the Paris Opera. The urns were supposed to be opened in 1,000 years but I feel the temptation after 100 years was just too great for the PR men. fascinating the amount of care and attention to preserve these discs have been accorded.
---
Journals:
The Record Collector The longest running and probably the most important journal devoted to singer of the past with excellent biographies and discographies singers.
International Record Review Has overtaken The Gramophone for the quality of reviews on classical music
The Gramophone Archive contains all the back issues to the first issue in 1923. Quite a number of errors have crept in during the scanning process and generally it is good practice to look at pages in pdf format as the alpha-numeric catalogue numbers, composer and artist names often get a bit garbled.
Classic Record Collector excellent journal covering many in-depth articles on musician and reviews of historic and re-issued recordings.
---
Literature: including biographical sources
Frances Alda material on the Internet Archive.
Enrico Caruso material on the Internet Archive.
Lilli Lehmann link to her book How to Sing.
Nellie Melba material on the Internet Archive.
Feodor Ivanovich Chaliapin Instead of a programme Chaliapin had a 'Book of Songs' that he made his choice from.
---
Music Scores [free]
IMSPL International Music Score Library Project (IMSLP), now also known as the Petrucci Music Library a formidable amount of scanned music.
Mutopia project Typeset music scores.
Wikipedia:Scores Further links to other free sources.
Indiana University Library Opera scores.
---
78 Pressings
HISTORIC MASTERS Historic Masters Ltd continues to press records from original metal parts. Many of these issues include unpublished or extremely rare recordings pressed on bright shiny vinyl from shells held at the archives of EMI and DGG.
---
Singing Teacher
Deborah Hudson Teacher of bel canto singing in London.
Deborah's latest book is published in August and she tells me it is a must for all record collectors. Available at all good book shops and at Amazon.co.uk for only £4.99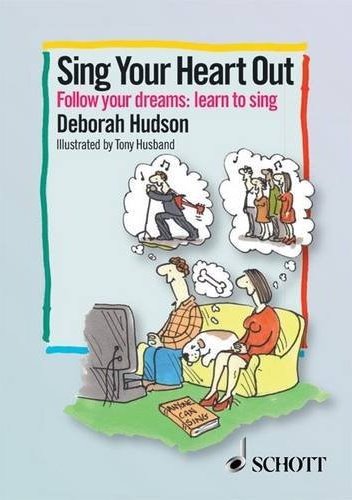 ---
Software
Audacity
Audacity is a free, easy-to-use and multilingual audio editor.
Clickrepair
excellent audio restoration software, almost as good as CEDAR I believe, but at a thousandth of the price.
Har-Bal
if used with a bit of care can restore the balance of early recording.